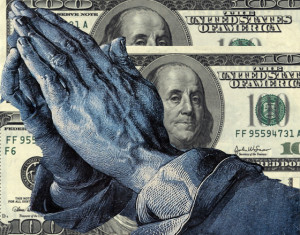 Due to popular demand, a second month of candles burned in a vigil for Prosperity will start on MON. 2/11/2019.  Known as the Prosperity Experiment, this is a month-long candle vigil for anyone who needs prayer and a little Divine intervention with their checkbook, finances, and bills!
The first month has concluded with some WONDERFUL results! Consider this, paying a medical premium for over a year, then finding out your pension covered it – and getting that whole year back pay in one lump sum! How about a miraculous job change back to the original employer who wants them even more than ever! How about a windfall because of new tax laws!
Yes, this just happened in this last month with participants in the Prosperity Experiment. Because of the demand, I am going to conduct yet another Prosperity Experiment starting on Monday, February 11, 2019, and it will continue into the month of March.
The cost for one month of candle vigil services and daily e-mails is $40.00
If you would like to join, please click the button below to order!
To read more about the Prosperity Experiment, go to: