Tarot by Jacqueline 
* * * * *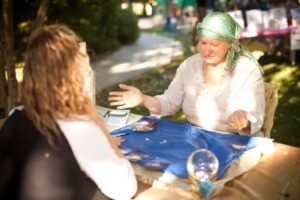 Winter Schedule beginning December 1st
SUNDAY
9 am Eastern/8 am Central/6 am Pacific
12 noon Eastern/ 11 am Central/ 9 am Pacific
 3 pm Eastern/ 2 pm Central/ 12 noon Pacific
 9 pm Eastern/ 8 pm Central/ 6 pm Pacific
 * * * * * * *
MONDAY
8 pm Eastern/ 7 pm Central/ 5 pm Pacific
10 pm Eastern/ 9 pm Central/ 6 pm Pacific
* * * * * * *
TUESDAY
 10 pm Eastern/ 9 pm Central/ 7 pm Pacific
 12 midnight Eastern/ 11 pm Central/ 9 pm Pacific
 * * * * * * *
WEDNESDAYS

– Open for emergency readings
please text me 916 – 284 – 5552 to schedule
* * * * * * *
THURSDAY
 10 pm Eastern/ 9 pm Central/ 7 pm Pacific
 12 midnight Eastern/ 11 pm Central/ 9 pm Pacific
 * * * * * * *
FRIDAY 
10 pm Eastern/ 9 pm Central/ 7 pm Pacific
12 midnight Eastern/ 11 pm Central/ 9 pm Pacific
 * * * * * * *
SATURDAY
Saturday mornings open for emergency readings
text me at 916 * 284 * 5552 to schedule
 3 pm Eastern/ 2 pm Central/ 12 noon Pacific
 6 pm Eastern/ 5 pm Central/ 3 pm Pacific
 9 pm Eastern/ 8 pm Central/ 6 pm Pacific
To check your time zone against the posted times for appointments, please visit this website
http://www.thetimezoneconverter.com
and follow the instructions.
~~~~~~~~~~~~~~~~~~~~~~~~~~~~~~~~~~~~~~~~~~~~~~~~~~~~~~~~~~~~~~~
Times and days of my hours of availability for you are listed above for you to experience an honest and insightful tarot reading with me.  Occasionally, I will be having reading specials sent through my newsletter communique, so please remember to sign up for my newsletter today! These specially priced readings occur on days that I am not teaching classes, therefore giving you the opportunity to 'check in' on things going on in your life, as well as consult for those larger, upcoming plans or to see what the Universe has in store for you.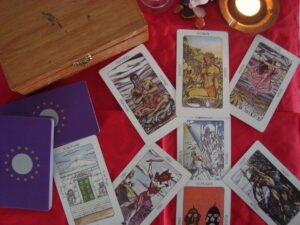 Order your One Hour Tarot Readings by Telephone with me today!
Please visit the "Order A Reading" page for reading times.
Good Luck and God Bless!