1 on 1 Class – One Hour Spiritual Coaching Class on ZOOM
$65.00
Starting January 10th!
Private one-on-one ZOOM video conferencing sessions every Sunday afternoon between at your convenience!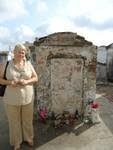 Book your own one-on-one class with me for private spiritual coaching in all areas of hoodoo and rootwork. This is your time to ask the hows, the what, and the ways of doing successful spellwork.
Subjects can include things you may want to know such as dressing a candle, writing a petition, timing and scheduling, or you may want to discuss various methodologies to attain your goal. You may want to discuss graveyard work, protection work, herbal remediation or other forms of using minerals, zoological, roots, and plants.
This is your time to have one hour of absolute availability to me to ask the hows and whys of spiritual work.
NOTE: No divination or tarot reading will be available for this meeting.