FREE! * 30 Minute Q & A Tarot Reading on Your Birthday!
$0.00
NOTE: This reading is for you on YOUR birthday. Please book your birth date on the calendar
HAPPY  BIRTHDAY!
I have a gift for you!
Sign up for your free
30 minute Q & A Tarot Reading by Telephone
on your birthday *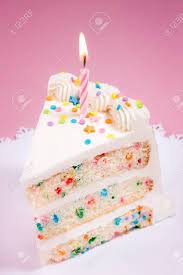 This 30 minute Questions & Answers Tarot Reading* is to give you a quick update on what is in store for you. You may ask as many questions that can be answered in a "Yes" or "No" answer and the additional three card pull for you will give you insight on why the answer came out in that fashion.
Once you have booked in your date, I will send an e-mail with times available on that day. I will ask for full name, birthdate, and telephone number. You must be available at the time you have chosen as this is a special time open just for you. There is no rebooking or rescheduling available.**
Only U.S. residents with U.S. telephone numbers only. No international calls please***
NOTE: YOU MUST BOOK IN AT LEAST 48 HOURS IN ADVANCE BEFORE YOUR READING.
What is a Questions & Answers type reading and why is it different than a regularly scheduled reading?
This reading touches on the areas that are most important to you at the time of your birthday. A regular one hour reading with me covers many aspects of your life and is quite indepth, but a 30 minute reading gets right to the point. Here are some examples of questions to consider asking:
 * Will I get a raise/promotion? Will I change jobs?
 *Will I move/buy a home? Will I move to another city or state?
 * Will I meet someone/fall in love/get married?
 * One free birthday reading per person per year. Cannot be combined with any other offer.
** Because of the special time that is made available for you, there can be no changes to the reading time.
***U.S.  Residents only. No international calls