IS YOUR HOODOO RIGHT? 30 Minute Spiritual Consultation for Best Method of Remediation by Telephone
$40.00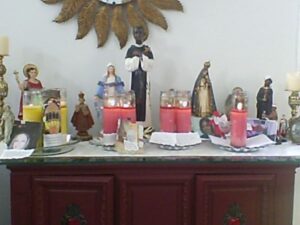 SUNDAYS ONLY
(book at least 6 hours in advance)
2 pm Eastern/ 1 pm Central/ 12 noon Mountain/ 11 am Pacific
Spiritual Consultations for Best Method Remediation are conducted when you are certain of your exact issue and the person(s) behind the issue and you need spiritual advice whether to use candle rituals or something stronger to eliminate the problem. This is a one-on-one conversation in which you give to me specific incidents, names, and issues contained within your story, then I will give you verbally an immediate response to action and then send you a more detailed e-mail with options that you can consider to use to complete the ritual. This is a time to ask about the efficacy of the spell work or candle work that you think will be successful.
This is not a regular tarot reading in which you get various areas of your current situation covered, but it is with clarity of mind that you have a feeling or "know" who or what is behind this circumstance and you are ready to gain the knowledge to conduct your own personal ritual or to consider options that I can help you with on the issue, so that we can work together to your most desired effect. No divination tools will be used in this session. This is a one-on-one advice consultation regarding best products and techniques to use for spiritual work success. After your call, you will receive an e-mail with points that we discussed in your consultation.
SUNDAYS ONLY
(book at least 6 hours in advance) 
2 pm Eastern/ 1 pm Central/ 12 noon Mountain/ 11 am Pacific
Note: This is a telephone remediation consultation. We will speak first on the phone and then a written e-mail will come to you within 2-3 days with a plan of action.