NIGHT OWL SPECIAL! One Hour Reading by Telephone at 11 pm Eastern/ 10 pm Central/ 8 pm Pacific
$45.00
(please note all times are in the Eastern time zone)
Remember to book

2 hours

in advance for same day readings
Time Converter
Friday & Saturday nights
End the week with a reading
Remember to

book 2 hours

in advance for same day readings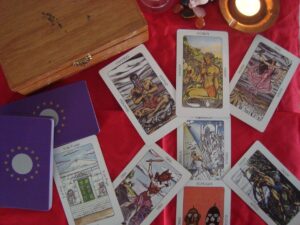 Night Owl Special*
  Fridays & Saturdays
Remember to book

2 hours

in advance for same day readings
One Hour Reading by Telephone – $45.00* 
11 pm Eastern
 10 pm Central
 9 pm Mountain
8 pm Pacific
(please note all times are in the Eastern time zone)
Remember to book

2 hours

in advance for same day readings

* Effective 01/2022 Please be certain when you book this appointment as  there is no refunds or changes to the date of the appointment. There are no changes available to this policy.  
* * * * *
This special* is for those "night owls" who want a reading before going to sleep! Get a delicious drink or some tea and let's plan and strategize that new vision you have for your life while tacking the issues you are going through.
This reading is on Friday or Saturday nights at 11 pm Eastern/ 10 pm Central/ 9 pm Mountain/ 8 pm Pacific and cannot be changed for any other time slot.**
Please make sure you are available at this late hour when you book in as there is no rescheduling/refunds available.
** This time only – no time change/rescheduling available for this special time slot