Tarot by Jacqueline | Three Questions Reading
$10.00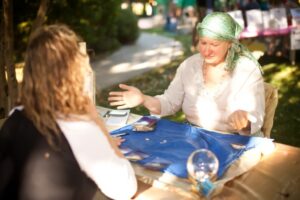 This reading is for a super-quick way to get an answer for specific questions that can be answered with a "Yes" or "No" question. Prior to the appointment time, write down your questions and be ready to write down your answers. Once we are on the phone together, ask me your questions one at a time, and I will toss Obi for the answer, and then pull one card for each question to reveal the hidden meaning.
Because this is a specialized reading, you may order first and then I will contact you by e-mail to set up a time that is good with your busy schedule. Note: Please give me 24-36 hours before contacting you, and then I will do your reading as quickly as I can within a day or two of your order.
NOTE: Order first through this easy process, then I will get notification and contact you through e-mail for a good time that we can sit down together and talk.