* URGENT! * Need an Immediate Reading?
$50.00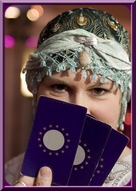 I am open for immediate readings
Text me at 916 * 284 * 5552
and let's schedule your reading now!**   
One Hour Tarot Readings
by Telephone  
$50.00
(does not include any advertised specials)
* * * * *
*Availability may vary depending on prior bookings   
**All readings are booked with our text comunication and payment of invoice sent to your e-mail.
If for some reason I am unavailable at the time you text me, I will return your text as soon as I am available.