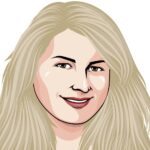 Tarot by Jacqueline News
The newsletter for November did not come out as promised and like yourself, I had a plethora of things to do (and I still do) before the end of the year. I will keep this brief as I know that you are in high mode for getting the Holidays planned and everything just right for the family and loved ones. Make sure you grab a cup of something warm to revive you as you sit and read this newsletter. I have just absolutely fell in LOVE with the Republic of Teas new Peppermint Chocolate Tea. You can read more here:
https://www.republicoftea.com/peppermint-chocolate-red-tea/p/v09993/
I am busy in creation of the poppet dolls for the New Year's Eve Banishing Burn, a yearly event scheduled for New Year's Eve night. For more information on the Banishing Negativity Burn, click here:
https://tarotbyjacqueline.com/2019-banishing-negativity-burn-ritual-tuesday-december-31-2019/
I can't wait for the New Year and if you are ready to prepare yourself for a new You, start doing weekly Epsom Salts soaks to rid yourself of any negative "funk" that you may be carrying around and make sure to double-back on that by doing a good deed such as a small donation to the less fortunate or cook some of your favorite desserts and share with the neighbor. You will be blessed as you bless another with the Spirit of Good Will towards Humankind. Read more about the power of Epsom Salts here:
Hoodoo Products and Uses | Ammonia and Epsom Salts – Dynamic Duo of Negativity Cleansing
* * * WINTER READING SCHEDULE * * *
The newest reading schedule is up and may be tweaked depending on my schedule in January. I
have three late night times, so you can stay at the mall just a wee bit longer. Wednesdays are for
immediate readings (when available) and all you need to do is text me at 916-284-5552 and ask if
there are any openings for immediate readings. I'll do my best to accomodate you. Remember there will be no readings on Christmas Eve, Christmas Day, New Years Eve and New Years Day.
* * * Moon Phases and Planetary Movements * * *
The Full Moon in December occurred December 12th and it stationed in the astrological sign of Gemini, the Twins. Gemini is ruled by the planet Mercury, and affects shoulders, hands, arms, lungs and bronchial areas and it is strongly advised to not have any surgery at this time. The New Moon occurs December 26th and is in the sign of Capricorn, the Sea-Goat. Capricorn rules the backbone, knees joints, skin and hair. It is suggested that you not schedule any surgery at this time but wait for time in mid-January. December 26th is also the day of a Solar Eclipse.
**********************
Lucky 13 Clover Spiritual Supply News
Lucky 13 Clover will be closed from Friday, December 20th to January 2nd for Winter break. Look for the monthly specials to be posted in January.
**********************
Free-Candle-Spells News
Free Candle Spells was started in 2008 and include writings I have done on the behalf of candle spell work on freecandlespells.com New articles appear every month. You can never get enough of reading and studying candle spell techniques on Free Candle Spells.
That is it for now. More soon!
Good Luck and God Bless You and yours in 2020,
Jacqueline
www.tarotbyjacqueline.com
www.lucky13clover.com
www.freecandlespells.com