Are you ready to work with me to take these steps into a better life? Of course you are!
I have taken steps to deepen my spiritual walk and you may find some changes within my website as you browse. My readings are the same, I am only a more spiritually evolved person than before. Many fear change, because it is working within the unknown, but if you have Faith and Trust, then you can avoid evil and embrace success.
Thank you for taking a step in the right direction to make positive changes in your life! Did you know that many answers to your problems are revealed in the tarot cards during a reading? After your reading today, let me give you some authentic and inexpensive spiritual techniques for clearing negativity and bringing in Good Luck! I always encourage you to have a pen and paper ready as I give you good and helpful hints to bring prosperity and success to your home.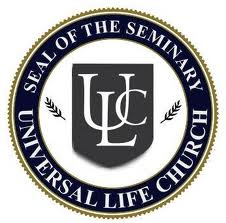 My family hails from Louisiana and not only do I have the tradition of reading the Tarot and conjuring to follow, but I have been blessed with being given the teachings of Native American herb knowledge. My grandmother was a root worker in Beauregard Parish in Louisiana. I have been blessed to have this authentic tradition passed down to me. Many of the remedies and recipes I give you during your reading are handed down from the Southern spiritual traditions that are practiced in Louisiana.
I am an Aborisha in the Caribbean belief system known as Lukumi/Santeria.
I have graduated from the ministerial teachings of the Universal Life Church and I am a Reverend with the Universal Life Church in California.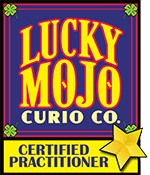 I am also a graduate of the Hoodoo Rootwork Correspondence Course by cat yronwode of Lucky Mojo Curio Company (luckymojo.com), of which I am a retailer of the Lucky Mojo spiritual products on my website, Lucky 13 Clover.
Let me give you a reading and help you with your problem. Whether it is love problems, money problems, the family or success problems, God does not want you to suffer because you are one of His children. Let me work with you on your situation and bring about the changes you desire. I include the African diaspora divination system of casting Obi in my readings so that you may obtain a "Yes" or "No" answer to your questions. To read about Obi divination click here: Obi Divination with Coconut or Cowrie Shells.
One question you may ask is this: 'Is there a 100% guarantee?'. The answer is no – there are no 'guarantees' in spiritual work. Anyone who promises that to you is telling a boldface lie. There are no guarantees in spiritual work because we are dealing with what the Almighty wants for you. Ask yourself, does a lawyer guarantee that they will 'win' a case for you? No.The same goes for root workers; they do their best and the final decision is left for the "Just Judge" – God. What I do is listen to my clients and what the Tarot is telling me by the pattern of the cards, along with what Obi says will be true. I give honest, forthright and compassionate common sense advice and do my very best to initiate positive changes in my clients' lives to help with their outlook and attitude about their lives.
One of the many good thing about connecting with your Guardian angels and Spirit Guides is that if there is danger around, you can be warned. Also, things that you are focusing on might not be the most important thing, as something else is coming towards you and needs your immediate attention. Using the Tarot to indicate what it is and asking Obi when it will manifest and is there spiritual prescriptions of candle work and/or offerings that could be made to change the outcome has proved very successful for many of my clients.
I have assisted clients in these states: Alaska, California, New York, Florida, Nevada, Louisiana, Texas, New Mexico, Arizona, Colorado, Oregon, Washington, Idaho, North Dakota, South Dakota, Utah, Oklahoma, Wyoming, Missouri, Ohio, Mississippi, Alabama, Georgia, South Carolina, North Carolina, Tennessee, Kentucky, Maryland, Virginia, Pennsylvania, New Jersey, Massachusetts, Rhode Island, Arkansas.
I am able to assist clients from other countries by doing a reading with a Tarot Report send to you via e-mail.
The number to call me for consultations by phone (916) 284-5552 during these hours:
Monday through Friday between 9 am and 7 pm Pacific
Saturdays between 9 am and 5 pm Pacific
Payments can be made through PayPal or ease of order placement.
PLEASE NOTE: If you place an order online and make payment with an e-check, please be aware that it may take up to 10 business days to clear your financial institution. I STRONGLY suggest not using e-checks to place an order. If payment is made with an e-check, I will schedule a reading after that time in which the e-check clears.
I read most Saturdays and Sundays, depending on availability, however I may be at a psychic fair, expo, or private event. If you are in the Sacramento, CA area, we can do our consultation in person. For special situations, e-mail me here.
Blessings of prosperity to you,
Rev. Sister Jacqueline