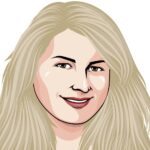 Greetings!
May brings warmer weather to the greater North American continent and we see signs of life in bloom everywhere. Many are planning events for the upcoming summer and I am hoping that all of you stay safe and well while you are awaiting your vaccine appointment.
NEW READING CALENDAR POSTED! New times and dates!
Daily Reading Special! Each day at 10 am Eastern/ 9 am Central/ 8 am Mountain/ 7 am Pacific get a one hour tarot reading by telephone for a $10.00 savings! Just go here to order:
**********************************
MAGICAL DAYS IN MAY
 * May 3 – Roodmas – Feast of the Cross in Gallican Rite of the Catholic Church. Sometimes seen as the "Flores de Mayo" month long feast of the Virgin Mary in the Philippines and other Spanish-influenced countries.
* May 11 – New Moon in Taurus the Bull – Time for candles for "bringing in" new money, opportunities and romance!
 * May 26 – Full Moon in Sagittarius the Archer – A SUPER MOON as well!
 * MAY 31 – Feast of the Coronation of Mary – The entire month of May is devoted to Mary, but this day is the original date set aside to reflect on when Mary was crowned in Heaven by Jesus and surrounded by Saints and Angels.
————————————————-
* Free Candle Spells *
————————————————-
Freecandlespells.com and www.free-candle-spells.com is a place to read about all things candles, rituals, herbs to use, oils to use, Moon cycles, and much, much more! With over 10 + years of writing, this blog covers many subjects and once you start reading, you can't stop. Curl up with your tablet and read more at www.free-candle-spells.com
————————————————-
* Lucky 13 Clover Spiritual Supply *
————————————————–
We will suspend shipping of all order until June 15th due to our seasonal break.
———————————
That's it for now! May everyday be blessed for you.
Jacqueline
www.tarotbyjacqueline.com
www.free-candle-spells.com
www.lucky13clover.com