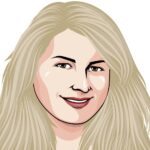 Tarot by Jacqueline News
Fall is officially here and just about all of the country is experiencing Mother Nature in this beautiful splash of color like the Phoenix bird in the flames of the fire. Autumn is my favorite time of the year, with the cool nights, warm days, and crisp mornings, it gladdens me as well as saddens me, because Winter is coming and I will be looking up that Internet article about Hygge (pronounced "HOO-gah"). Don't get me wrong, Winter is great in bits and pieces for this Cali girl on the East Coast, but snow, snow, and of course, more snow is juuuust about all I can take.
Before the snow flies, I will be adding finishing touches to the All Saints Candle Chapel, which is close to having its roof finished, and getting ready for the outdoor Ancestor altar on November 2, 2020. Here is a little more about it.
* SPECIAL ANNOUNCEMENT! * – Ancestors Altar Offering Candle Service – November 2, 2020 – $20.00 donation/candle
This first of many altars for the Ancestros in years to come is a way that you can honor and give thanks to your relatives in a specially built outdoor offering table for the ancestors on All Souls Day, November 2, 2020. Look for the notification on my website and also the e-mail updates that will be coming in October as we get closer to the date. To participate, please go to:
* * * FALL READING SCHEDULE * * *
During October, the reading schedule will change again to accommodate the extra evening hours but you can also get an almost-on-the-spot reading with me. For this, you will need to text me or e-mail me in order to get a reading. I will be available as much as I can, but I will have a busy schedule and we can discuss your times of availability when you contact me.
E-mail me at tarotbyjacqueline@yahoo.com
Text me at 916-294-5552
* * * CANDLE BURN SERVICES * * *
All candle burning services will pause from October 7 – 31 as I will be traveling for business and will not be at home to care for your candles. Candle Services will resume on November 1st, just in time for All Souls Day on November 2nd.
* * * Moon Phases and Planetary Movements * * *
The first Full Moon occurs on October 1st in the astrological sign of Aries, the Ram. This first Full Moon is called the Harvest Moon by the Native Americans, as it is the sign that all grain crops are needing harvesting immediately before the first frost.
The New Moon of October occurs on the 16th in the astrological sign of Libra, the Scales. Libra rules balance and fairness. This should be the energy that you should be working on. This can be applied to your career or family issues.
Mercury goes into the last Retrograde cycle for the year on October 14th. More about Mercury  when you scroll down below.
The Full Moon, also called the Hunter's Moon, will occur on October 31st (spooky!) in the sign of Taurus, the Bull. This is also called a Blue Moon as it is the second Full Moon within a month.  Check your local listings on when this lunation occurs.
Traditionally, the Native Americans and pioneers spent October preparing for the coming winter by hunting, slaughtering and preserving meats for use as food.This eventually became a tradition of calling October's second Full Moon the Hunter's Moon, Dying Grass Moon, and Blood Moon or Sanguine Moon.
* * MERCURY RETROGRADE IN OCTOBER * *
Remember that the next Mercury Retrograde occurs on October 14th and continues until November 3rd. Mercury will be in the astrological sign of Scorpio the Scorpion.
For those born under this Water sign, this Mercury Retrograde could cloud your emotions and you may find that others are complaining that you are not respecting their boundaries or you simply may be ignoring the values that they treasure. This cold-hearted approach to others' boundaries will raise the drama bar and may result in certain plans backfiring for you. Clear out old and outdated emotional "baggage" and live in the moment regarding resources available and the people who provide them. Take a chill pill. Negative traits for Scorpio that will be triggered this cycle are Destructiveness, vengefulness, being too willful, being unforgiving, inciting drama, being secretive.
**********************
Lucky 13 Clover Spiritual Supply News
OCTOBER 1 – 31 – Use code BOO2020 for 10% off all candles
Please visit www.lucky13clover.com for monthly specials listed on the home page
**********************
Free-Candle-Spells News
Free-Candle-Spells.com is now www.freecandlespells.com!
There is more than ten years of writings I have done on the behalf of candle spell work on freecandlespells.com
That is it for now. More soon!
Good Luck and God Bless,
Jacqueline
www.tarotbyjacqueline.com
www.lucky13clover.com
www.freecandlespells.com