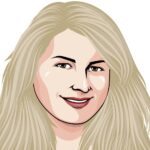 Greetings!
I took the summer off.
I returned to my home here in Western Massachusetts June 21st and I had missed Spring. Prior to that I was at the summer house in Cape Cod, readying it for any renters this season. The violets that bloom in my sparse but grassy back lawn had faded and the day lilies were spent, ready to be deadheaded. Too late to get any real tomatoes from seedlings now. I'd have to go by the roadside stands on Rt. 20 if I thought I'd get a real tomato. I ate a whole watermelon (not in one sitting, but over two days), just to get some revenge in from the last six months of isolation. I might get one more, before they are gone.
But where had the time gone?
Summer was a blur as I continued to work on the All Saints Chapel and the candle vigils for the Prosperity Experiment and Lions Gate candle service. I did readings and wrote. I took time for a nap (the "me time" of the day) and I waited like you for the world to come back to what we knew as normal. We are still waiting. I am working with many of you that are feeling pain and I am trying to exemplify healing ones self by showing you how to heal.
In the astrological sky there are planetary events that have repeated themselves only twice before in modern Man's history – the French Revolution and another one whose name escapes me now. Change is happening this year and we will be the better for it. As September comes in, we have a Full Moon in Pisces (great for spiritual development work) on September 1st. Like the mythical phoenix, we are being challenged to move through the fiery time of Mars is retrograde in Aries (fire upon fire!) from September 9th through November 13th. Thank God calmer heads will prevail at this Thanksgiving Day dinner table. Jupiter, then planet of abundance, goes direct on December 12th, so finish paying off those bills you have been working on with the money that you would have normally used for entertainment, drinks, and dining out. Facing the reality of the financial situation of 2020, we can now see the ray of light of hope that by December 2020 we will have our finances in order to smoothly transition into 2021.
* * * UPCOMING * * *
Fall – Dedication of the All Saints Candle Chapel – more soon!
Fall – Online Classes! – Can you believe it?
New Year – 2021 Prosperity Experiment – a twice yearly favorite!
* * * Tarot by Jacqueline News * * *
The Fall Reading Schedule will be up soon and that may change the Early Bird Special so take advantage of a $5.00 savings on the first reading of the day.
As I announced in the newsletter, I have installed on my site a call button that hooks up to 1-877-MSJACKI and will tell you if I am available and you can click to call in for just a couple of questions that you are wanting to know.
You can ask questions like:
* Is my candle spell being effective?
* Do they know I am doing magic work on them?
* Will the outcome manifest like I want?
* Will the fight we had break up up?
* Am I being considered for a raise? A promotion?
Here is some exciting news you might want to take advantage of during this time.
* * * Labor Day Weekend Special * * *
Sunday and Monday, September 6th & 7th, All calls to 1 – 877 – MSJACKI are $1.99 a minute. This is a holiday special that I will repeat more than once through the rest of the year.
We are working on some new "back house" computer coding changes that will make some things work smoother so look for slight changes in the booking calendar soon.
*********************
* * * Lucky 13 Clover Spiritual Supply * * *
We have listed the discount coupon codes for the remainder of 2020 on the home page of Lucky 13 Clover Spiritual Supply. Look for the saving codes to enter at time of checkout for specials on candles, books, and more!
**********************
Free-Candle-Spells News
Free Candle Spells was started in 2008 and include writings I have done on the behalf of candle spell work on freecandlespells.com New articles appear every month. You can never get enough of reading and studying candle spell techniques on Free Candle Spells.
That is it for now. More soon!
Good Luck and God Bless You as you be safe and well,
Jacqueline
www.tarotbyjacqueline.com
www.lucky13clover.com
www.freecandlespells.com