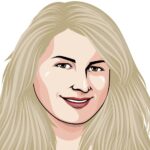 In order to assist in answering some of the common questions I receive through e-mails, I am addressing them here collectively so that it will ease your mind and facilitate good communication between us. Here are the most frequently asked questions I receive:
Q: WHAT IS YOUR BUSINESS HOURS?
A: I am also in business, so my schedule changes 4-5 times a year, depend on my assignments. Please refer to my "Order a Reading" calendars for either in-person or telephone tarot readings.
Q: WHAT TYPES OF PAYMENT DO YOU TAKE?
A: PayPal debit card and credit card processing is what I use and that is all. We live in the 21st Century, and everybody should have a bank account with a debit or credit card. If you do not, please take your cash to a local store and buy a one time use VISA or MasterCard gift card and purchase your items. I do not accept Western Union or other money transfer systems and I don't accept cash or checks through the mail. I don't accept cash in person. Simply not done.
Q: I DON'T HAVE A PAYPAL/SOMEONE HACKED INTO MY PAYPAL. WHAT CAN I DO?
A: Call PayPal at 1-888-221-1161 and explain the problem to them regarding your issues with your PayPal account. Otherwise, you can still order without a PayPal account by ordering with your debit or credit card.
Q: WHY DON'T YOU DO "IMMEDIATE" or "ON THE SPOT WALK-INS" READINGS?
A: Simply put, I use my calendar of schedules to drive my day. I am busy and do not sit around waiting for someone to call me to come in. Just like your doctor or dentist, please make an appointment.
Q: IF I JUST HAVE A QUESTION, CAN I CALL YOU?
A: Please make an appointment for at least the 30 minute consultation if you want to just talk to me to get it out or bounce ideas off of me. Otherwise, send an e-mail and I will answer it when I have a moment to do so.
Q: I WANT A CERTAIN SPELL. HOW MUCH DOES IT COST?
A: Spells are proprietary; meaning despite some commonality between them, each practitioner adds a 'dab of this 'n' that' to their creation, thus making it their own. Sending me an e-mail can get a basic instruction or ingredient list for work, but I will not divulge my prayers, chants, recipes, or anything I have worked so hard to learn.
Q: MY CANDLE IS DONE. HOW DID IT GO?
A: With all my candle burning services, I give a before-and-after photos and a brief written report. That is all I am required to do for that particular service you have purchased. You must look for signs and symbols and events that occur once your candle has started and use your intuition to ask yourself if the candle spell is working.
Q: HOW LONG BEFORE I SEE RESULTS? HOW DO I KNOW IT IS WORKING?
A: Remember, candle burning services are a lighted prayer petition to the Heavens to bring what you wish into fruition. IF IT IS NOT MEANT TO BE, you will not get it. Why? because that person/thing/place/job is not right for you. That is an indicator that something BETTER is coming your way, if you are patient and have open eyes to see it.
Q: CAN I ORDER WEEKLY? CAN I CONTACT YOU OFTEN? HOW OFTEN SHOULD I BOOK WITH YOU?
A: Contacting me by e-mail will get a response, but at my time and leisure to do so. Ordering candles can be done as often as you wish or until you achieve your result.
If you e-mail me to 'pick my brain' for a candle spell or try to engage me with lengthy e-mails, I will ask you to book a reading. An example of this would be the e-mail that goes like this: "I have a problems, My boyfriend/girlfriend, wife/husband….". I will respond by asking you to book a reading.
Q: WHY DID YOU DECLINE YOUR SERVICES?
A: I have the right to decline services or any business from any client at any time, and without explanation to you. The reason may vary, depending on the person. Please respect my statement on this and do not press for further explanation of I do not take your job or do your reading. Until money passes from you to me, you did not pay for any services.
Q: WHEN DO YOU START MY CANDLE/SPELL/SERVICES?
A: At the first possible time (usually within 36-48 hours), however, I do have the right to not do spellwork/candles/readings on my vacation, during holidays, or any other time I am at a private event.
Q: WHO CALLS WHOM FOR A TELEPHONE READING?
A: I call you from the number listed on the website, and this is why you must fill out the portions on the ordering form at time order is placed. Once received, I send a confirmation e-mail to you, so you can rest assured I did indeed receive your order.
Q: DO YOU EVER GIVE FREE READINGS OR CANDLE/SPELLWORK?
A: Let me ask you; do you work for free? The answer is No. My time is valuable to me, and I pay for my products/supplies, websites, telephone numbers, website designs, printing, postage, etc. The list goes on forever. These bills (which essentially what they are) are paid from what I charge you. Please do not embarrass either one of us by asking for free services.
Q: DO YOU EVER GIVE SAMPLE READINGS/ANSWER ONE FREE QUESTION?
A: No.