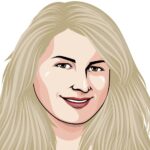 THIS IS A PUBLIC ANNOUNCEMENT. THE FOLLOWING MATERIAL MAY BE OFFENSIVE TO SOME READERS. IF YOU ARE SENSITIVE OR MY BE OFFENDED BY THE FOLLOWING MATERIAL, PLEASE HIT YOUR BACKSPACE KEY NOW OR MOUSE OVER TO THE RED "X" IN THE UPPER RIGHT HAND CORNER OF YOUR SCREEN.
Three
Two
One
Friends,
Happy New Year 2017 and welcome to the first day of the rest of your life!
I wait. You're saying….whaaaa?
The time for waiting and whining is over. No change is going to happen without you.
Yes, it is time to take change and yes, it is time to begin to make YOU a central part of your life.
If you are unhappy with the outcomes you received this past year, if things did not follow according to paln, if people who have promised something to you failed to deliver, what are YOU going to do about it?
There is only two choices; you are standing at the fork in the probverbial road.
Continue with the disappointment, lies, evasivness, scandal, mean-spirited, selfish, greedy, back-stabbing incidents that have been such a part of 2016,
or
Walk away…and save your life.
Whatcha gonna do?