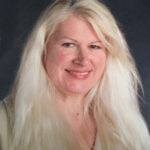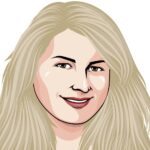 I am on various different social media sites and I am in certain groups within those sites. Occasionally, I come across posts from people in the groups that intrigue me, such as the one I came across this morning.
In one of my ATR groups (ATR are letters that denote African Traditional Religions), group members were commenting on an animated meme face (my description) of a light-skinned black woman with a head wrap, commenting on her curiosity about a ritual. A few were commenting and were concerned with the "owner" of the animated meme having such a high number of followers on Instagram, that I opened another tab in my browser and went to her Instagram account to see what she posts. I saw she because the name on the account is traditionally identifiable as a feminine name, thought I cannot confirm that the owner of said Instagram account is female, so for now, I'll use the pronoun "she".
I was surprised that I could not find ONE photo of the actual person, only memes and art depicting the ATR's.  Who is this person who can have so many followers but cannot show their face? I remember many years ago mentoring someone who wanted to become a spiritual worker and my telling them to be authentic – meaning do not be afraid to put your face out there.  Some websites use unicorns and pixies, pentagrams and cats, but do these works of graphic art really identify you?
Certainly there is a fear of sorts to having a potential employer looking you up on social media and making a judgement against you even before walking into the room for that interview, however, one's personal belief system should NEVER be used by corporate entities to discriminate against you.
So today, I unveil the original photograph that inspired the graphic art head shot that is on my website. This photo is from my work badge at the high school I taught in before I retired.
But let's get back to the reason I am writing this post. It is about being authentic with your clients. My good people have a glimpse into my life – the even-change events in retirement and elder care,  family and vacations – I share them with you because I want to be as authentic with you as I can. I know my sharing with you is appreciated by the loving comments that are sent to me and those comments are truly appreciated.
IMHO – in my honest opinion, I cherish and appreciate my relationship with my people and I do hope they feel the same.