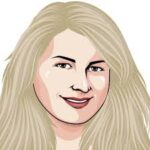 Greetings!
The heat of the late Summer had me in a very lazy mood. Each day the Sun rose and quickly spread its heat over the mid-morning, so much so I was drinking my coffee at 5:30 iced. I would hide in the darker (and cooler) parts of the house from 12 to 6, only to emerge to pick a tomato or two from my plants and toss it into the nightly salad that I would make, as cooking was verboten. I decided to forego the newsletter for August, hoping that cooler days would prod me into writing again.
Summer is rapidly moving towards its last big bash of the year which is Labor Day. An annual celebration of the social and economic achievements of American workers, it is a federal holiday that is usually feted with families gathering around tables of their favorite summertime eats and barbeques. The first Labor Day was celebrated on September 5, 1882 in New York City.
I am celebrating the American spirit of work by offering a $10.00 discount for all one hour tarot readings if you pre-book in during Labor Day weekend. This way, you an be set for the rest of the year and remember readings are a unique gift for those who are hard to buy for when it comes to gifts. This $10.00 discount is good only Labor Day weekend, so make sure you are signed up for my newsletter to get notifications to order.
* September 4 -5 -6, 2021 – Pre-book your readings until the end of the year and save $10.00 each reading! Offer expires Sept. 6th at 12 midnight Eastern time.
**********************************
* * * SPECIAL DAYS IN SEPTEMBER * * *
Yemaya/Yemoja/Iejemanya Feast Day – Sept. 7
Oshun/Ochun/Oxum Feast Day – Sept. 8
————————————————-
* Free Candle Spells *
————————————————-
Freecandlespells.com and www.free-candle-spells.com is a place to read about all things candles, rituals, herbs to use, oils to use, Moon cycles, and much, much more! With over 10 + years of writing, this blog covers many subjects and once you start reading, you can't stop. Curl up with your tablet and read more at https://www.free-candle-spells.com
————————————————-
* Lucky 13 Clover Spiritual Supply *
————————————————–
If you are considering opening a wholesale account with us, please drop us a line at lucky13cloversupply(at)yahoo(dot)com.
———————————
That's it for now! May everyday be blessed for you.
Jacqueline
www.tarotbyjacqueline.com
www.free-candle-spells.com
www.lucky13clover.com