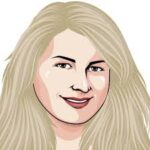 The morning Sun belies the weather forecaster as the promising rays of light will be dimmed by a rainy wintry snow mix due to arrive by tonight. I checked the candles burning for those who are working through relationship and money issues, and brewed a cup of tea before settling in to write this to you.
We are in Winter Season two of the pandemic and the stress and strain of living has chiseled itself into everyone's face if not soul. Families want to gather, friends want to have a night in with you, and the added weight of decisions that the human race is making is causing all of us to question our ethics, morals and teachings of our Elders. Let's look at these two years as our time to coccoon and now we should shed the 'old' pandemic self and seek to welcome in the 'new' post pandemic us. So far, we have learned how to live in order to reduce the spread of COVID-19, and with this newfound living, we have realized and justified what was important to each and every one of us. My wish for you this year is to look inward and heal yourself, bringing the "new you" out from under the throw blankets on the sofa. Rise and shed fear and uncertainty and look for a brighter 2022.
My Winter Season wish for you is may you spend a moment or two each day in giving thanks for all you have and aspire to be. Kiss your babies, no matter how old they are. Give to the less fortunate, as with a flip of a coin, this could be you. Believe that this is not forever, because it is not. You are here for a reason, please believe this.
Things are not over yet. We have good things and challenging things coming to us and here is a brief list of what to expect in next couple of months:
2021 New Year's Eve Banishing Negativity Burn – Dec. 31, 2021 – This is a yearly ritual that I perform for your benefit to release the negativity from you and your loved ones for the perpetrators of misery in your life this past year. This year will be a slightly different ritual and you can read more about this event and participation information here:
The 2021 Banishing Negativity Burn Service New Year's Eve – 12/31/2021
* * * * *
The Winter Hours Reading Schedule is up on my website and will remain until the days start to appear longer and with more light (usually February). The readings can be found on the right hand side of the Home page at www.tarotbyjacqueline.com
* * * * *
The 2022 Prosperity Experiment month long candle service will begin on Sunday, January 2, 2022 with the New Moon. Read more on what it is and how you can participate in activating your prosperity by clicking here: 
Tarot by Jacqueline | 2022 Prosperity Experiment – 30 Days to Attract Prosperity to You!
* * * * *
Mercury Retrograde Periods for 2022
Mercury traditionally turns retrograde three times a year, but will station retrograde four times in 2022. Here are the times to watch for when planning anything of a major event or getting repari work done on the car and/or home.
1st Retrograde – January 15 – February 5, 2022 – Mercury is in the astrological sign of Aquarius
2nd Retrograde – May 11 – June 2, 2022 – Mercury is in the astrological sign of Gemini
3rd Retrograde – September 11 – 30, 2022 – Mercury is in the astrological sign of Libra
4th Retrograde – December 30 to January 18, 2023 – Mercury is in the astrological sign of Capricorn
* * * * *
Lucky 13 Clover Spiritual Supply
If you are ordering products during this time, you know how crazy shipping times can be. To help you out, I am offering 10% off by using the code INSTA when prompted in your order. This code expires 12/31/2021.
My own custom made spiritual products is offering a year long coupon code for you! Just enter ALL2022 when prompted and you will receive 15% off your entire order! Code is valid until next year on December 31, 2022.
That's it for this time and have a cozy Winter Holiday with your loved ones!
Jacqueline