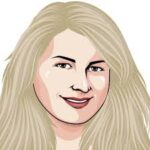 Greetings!
The New Year is always a better time for me than the Christmas holidays because I have too many close and personal feelings regarding the events around December 25th that I would rather forget. With a look towards a positive beginning, I welcome the New Year's in with Hope and in excitement on what the Future will bring.
For many as well as myself, it is a time to make Resolutions – something that we could make each and every day of the year, but choose the last day of the year to renounce bad habits and adopt new ones. I hope each and every one of you attain the greater goals and good for each of you in 2022.
One personal goal for me in 2022 will be spending Sundays in Prayer and Spiritual work. I have adjusted my calendar accordingly, so that I can still have open the Early Bird Special for those who need it, but I then will be spending the majority of the day in meditation and prayer. I also will be listening to spiritual recordings as I sew mojo bags, light candles, write candle reports, as I see that musical selections, podcasts of sermons, inspirational readings, Gregorian chants, and other like-minded offerings on the Internet can elevate my spiritual connection and clean my suroundings and prep me for the busy week ahead.
* * * * * * *
Tarot by Jacqueline News
Please note that the posted schedule for One Hour Readings and the immediate readings offerings have been changed and I will no longer be available after 10 am on Sundays.  I will light candles for you when your orders come in and I will be sending photographs of when they are lit and also final reports on candle services, as this is spiritual work and something I have decided to partake on Sundays.
* * * * * * *

Lucky 13 Clover Spiritual Supply News
How about 15% off your total order! Yaas! Just enter the ALL2022 code in the area when prompted. Almost pays for shipping! There is also inventory going on and we are listing some great finds in the CLOSEOUTS! section of the website at www.lucky13clover.com
* * * * * * *
Free Candle Spells
This site continues to rank as the best site for candle and product uses as well as lore and legend of many hoodoo subjects. Read more at www.free-candle-spells.com
That's it for now!  Be Safe, Be Well.
Good Luck and God Bless,
Jacqueline