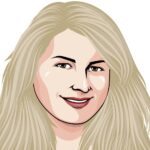 Greetings!
And another one…..Mercury Retrograde that is!
July 7th to August 2nd (thanks for sparing my birthday, Mercury…NOT!)
This time, Mercury stations in the astrological sign of  Leo, so expect DRAMA! Ironically, some very interesting reports and interview will happen in Washington DC during this time. More drama, if you ask me. BREATHE and if need be, hid under the covers, if you can. It is only three weeks, right?
Coincidentally, Mercury in Leo accentuates the spoken word of the Ego of the Self – but in Retrograde, this might come out of your mouth as "I CAN'T!"," I'm a FAILURE!", or "I'm WORTHLESS!"
STOP.
You are not and stop talking yourself into a tail spin. Post positive and uplifting notes on the bathroom mirror and all over the desktop to boost your morale during this time. Oh, and pop some corn and watch others' actions and their drama.
SUMMER READING SCHEDULE IS IN EFFECT
Most of you know by now that my summer reading schedule is up online and the specials day this year is Friday, hence the name FABULOUS FRIDAYS – when all one hour readings are 35.00.
This is in effect until August 30th so book in early to catch a great reading at an even great price.
CANDLE BURNING SERVICES RESUMES JULY 1st
Candle burning services have resumed
as we go full tilt boogie on construction on the All Saints Candle Chapel, slated to be completed before October 1st. We have had some late and heavy rains in Spring that have thwarted digging the base but now that it is sunnier, we can catch up on the work. We are continuing to accept donations at our website at
www.tarotbyjacqueline.com
. A special opening ritual candle service will be announced soon and all of you can participate. More soon.
Please check www.tarotbyjacqueline.com for new booking times for summer readings and the Fabulous Fridays Summer Special!
That's it for now!
Rev. Sister Jacqueline
www.tarotbyjacqueline.com
www.lucky13clover.com
www.freecandlespells.com