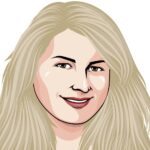 Tarot by Jacqueline News


Scheduling Changes
Spring into Summer signifies changes in the time that the Sun us setting and also in the reading schedule that is online for you. Please note that Wednesdays are now open for JUST-ABOUT-IMMEDIATE readings (within reason) and I will able to do just about an instant reading for you on-the-spot if you text me at 916 – 284 – 5552 on those days. Times will once again change on June 21st to allow more late night readings for the summer, so look for these changes.
CALLING ALL EARLY BIRDS! – If you are like me, getting up in the early morn and watching the Sun rise is a time for me to focus on my spirituality.
During the summer, I am offering the first reading of the day to be available at a discounted price! This is so you can brew the coffee or have a cup of tea and ask about the events of the day (perfect if you re having an evaluation or review) and then get ready to seize the day.Depending on the day, you can find the very FIRST one hour reading by telephone of each day will be $40.00 (a $10.00 savings!)
The Full Moon in May occurs tonight, May 18th – called the Full Flower Moon by the Native Americans because flowers are now abundant everywhere. This moon was also known as the Full Corn Planting Moon or the Milk Moon. 
This Full Moon is in the Astrological sign of Scorpio, the Scorpion. Aries guards the reproductive organs and sexual organs, bowels, and excretory system. If you are born under this sign, you may have a higher sex drive than most. It is also said that you need to be careful of said organs as well. Full Moons are an attraction moon,s so be aware of all your actions with others and be absolutely clear on "Yes means Yes" and "No means No".
Remember that the next Mercury Retrograde occurs on July 7th through August 2nd.
* * * * * * 
Herb of the Month – Jasmine

Jasmine is one of those magical herbs for love that is often overlooked. It is just as powerful as rose and lavender in love magic. Jasmine is related to the Hindu deity Vishnu, the water element (also for love), and the Moon. These three magical properties give it the oomph factor for attracting love. Jasmine's aroma is fragrant and memorable, so use it liberally when you're out and about. Sprinkle it around or dress a pink candle with jasmine buds and burn it to attract love. jasmine is also used in Psychic Vision oils.
**********************
Lucky 13 Clover Spiritual Supply News
I have been spending some time in rearranging product on my shelves and on my site and I have added some new items in the CLOSEOUTS! tab on www.lucky13clover.com. These are items that have been stored and now the backstock is not going to be refreshed moving forward. These items are in perfect shape and will aid and assist in getting what you want! All sales are final on the Closeouts! page.
INTRODUCING……(drum roll) Lucky 13 Clover Candle Herb Shakes!
The Lucky 13 Clover Brand line of Candle Shakes are created with ease of usage in mind. No more spilling powders and herbs out of cellophane packaging or plastic bags that cannot be reclosed. The easy close shaker bottle of Lucky 13 Clover Love Come to Me Candle Shake means that you deliver the right amount you want to use each and every love candle you light.
This custom blended formula of 13 herbs traditionally attributed to attract and maintain what you desire to manifest, along with proprietary custom blended oils, delivers a lovely scent to top your candles you are dedicating for love, money, success, better business, or cleansing and healing spells. The tight closing top will keep your Lucky 13 Clover Candle Shake fresh for you so that you can boost the attraction and drawing power to each of your color candles. Can be used with any Lucky 13 Clover Hoodoo Oils listed on the website.
https://lucky13clover.com/store-2/products/category/lucky-13-clover-candle-shake-herbs
**********************
Free-Candle-Spells News
Free-Candle-Spells.com is now www.freecandlespells.com!
Yes, finally in the Internet world, domain names (the names for the websites) are exclusive to each site and sometimes it might take years for a perfect name to come available. That is the story with Free-Candle-Spells.com. The name, freecandlespells.com was owned by someone else and had another website on it. I put dashes between each word and created my own site. Now, the other name (without dashes) became free and open and I purchased it. No matter which way you type it in, you will be coming to my site for candle information and more. There is more than ten years of writings I have done on the behalf of candle spell work. on freecandlespells.com
That is it for now. More soon!
Good Luck and God Bless,
Jacqueline
www.tarotbyjacqueline.com
www.lucky13clover.com
www.freecandlespells.com