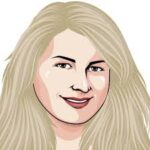 Greetings!
I skipped September's newsletter. I was on 'pause' from the long summer, and like a nervous parent, I was spending a lot of time anticipating the 'birth' of my crop of organically grown tomatoes reaching their maturity. The success of actually being able to plant tomatoes this year became an article published in the Wild Hunt, and you can read it if you click the link here. It was also a time for real rest, since seven planets were in Retrograde (Saturn, Uranus, Jupiter, Neptune, Pluto, and Chiron) as well as Mercury doing its third of four (this year) Retrograde stations in 2021. Mercury will turn Direct on October 18th, which might help with the discombobulating feelings many of you have been experiencing these past few weeks. Some real clarity may occur for you since the messages being sent from the planets will be in line with their natural "energies" or characteristics will return soon.
* * * * * * *
UPCOMING DATES:
Full Moon: October 20, 2021
Halloween: October 31, 2021 – Secular and Pagan celebration of time of Samhain (Oct. 21 – Nov. 1)
All Souls Day: November 1, 2021 – Catholic feast day of the venerated Saints
All Souls Day: Nov. 2nd – Catholic feast Day of the Dead (religious and cultural)
Tarot by Jacqueline Candle Services resume on November 4, 2021
New Moon: November 4, 2021
* * * * * * *
Tarot by Jacqueline News
Annual Ancestors Altar Candle Service – November 2, 2021 – Click here for more information
Regular Candle Burning Services resume November 4, 2021

How did Halloween come to Be? (Catholic perspective)
This is my knowledge as I recall from stories told to me as a child. 
I was told as a child in Catholic school not to place too much emphasis on Halloween or, the Eve of All Hallows Day, as October 31st is not a Holy Day. The story told to me was that little children would dress as Saints and go door to door singing songs learned in the early Catechism classes, and the households would offer sweet cakes and fruit to the singers. The next day, the village would attend services for the collected Saints and Martyrs, both known and unknown, that lived a Holy life for God. On November 2nd, the families would attend church services and offer candles and prayers for those in their families that have passed, hence the name of All Souls Day.
* * * * * * *
Free Candle Spells News
There are new articles as well as much loved sources of information on www.freecandlespells.com
* * * * * * *
Lucky 13 Clover Spiritual Supply News
For custom hand-made hoodoo products and curios, please go to www.lucky13clover.com
That's it for now!
Good Luck, God Bless and Be Well,
Jacqueline