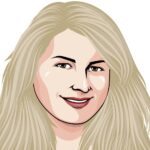 Tarot by Jacqueline News
Summer is fading away and the morning air is crisp. The geese have started flying over my house on the hill, honking to warn me of the approach of cooler weather. The squirrel is busy running through the trees and soon I'll wake up to find deer in my backyard looking for the last bit of grass. School has started for some, and the night seems to be coming on a little earlier. The pumpkin spice latte flavors are out so you know it is that time – Autumn! This actually is my favorite time of the year as I LOVE the colors of the trees when they are changing, and who can forget Halloween!
* SPECIAL ANNOUNCEMENT! * – I'll be traveling to California in October and you will be able to get your reading in person! More about that at the end of September!
* * * INDIAN SUMMER/EARLY FALL READING SCHEDULE * * *
A few changes have been done to the tarot reading schedule to accommodate the fading sunlight. This change will be quick as I will be traveling to California in October and the schedule will change once again and then a third time when November comes around. Each time the schedule changes I will be sending out a newsletter notification, so watch for added reading times.
* * * Moon Phases and Planetary Movements * * *
The New Moon of September occurs on September 28th in the astrological sign of Libra the Scales. The Full Moon, also called the Harvest Moon, will occur on September 14th in the sign of Pisces, the Fish. Check your local listings on when this lunation occurs. This Moon is called the Harvest Moon by Early American Farmers because it is the Full Moon that is closest to the Autumnal Equinox, which occurs on Monday, September 23rd.
In the Asian culture, the Harvest Moon which occurs in the eighth Lunar month, sparks the Mooncake Festival, which families gather to admire the brilliant light of this larger-than-normal Moon and to eat a special cake and sip sweet osmanthus flower tea. This rich pastry, filled with sweet bean paste or lotus seed paste, is a favorite in the Chinese community. Other Asian cultures have similar events surrounding this Moon with special Mooncakes and other sweets and feasts as well.
* * Mercury Retrograde in October * *
Remember that the next Mercury Retrograde occurs on October 31st (spooky!) and continues until November 20th. Mercury will be in the astrological sign of Scorpio the Scorpion.
For those born under this Water sign, this Mercury Retrograde will cloud your emotions and you may find that others are complaining that you are not respecting their boundaries or you simply may be ignoring the values that they treasure. This cold hearted approach to others' boundaries will raise the drama bar and may result in certain plans backfiring for you. Clear out old and outdated emotional "baggage" and live in the moment regarding resources available and the people who provide them. Take a chill pill. Negative traits for Scorpio that will be triggered this cycle are destructiveness, vengefulness, being too willful, being unforgiving, inciting drama, being secretive.
**********************
Lucky 13 Clover Spiritual Supply News
September 1st – 25th – Take 15% off all candles code word FALL
Lucky 13 Clover will be taking a bit of a break from Sept. 26th through November 8th. All orders taken during that time will ship November 9th.
**********************
Free-Candle-Spells News
New articles have been post on the blogpost portion of the site at www.freecandlespells.com
Free-Candle-Spells.com is now www.freecandlespells.com!
There is more than ten years of writings I have done on the behalf of candle spell work on freecandlespells.com
That is it for now. More soon!
Good Luck and God Bless,
Jacqueline
www.tarotbyjacqueline.com
www.lucky13clover.com
www.freecandlespells.com