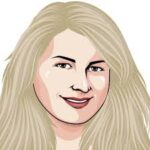 Greetings!
June is here and the end of this month will indicate that we have completed one-half of 2021. What have you accomplished since New Year's Day? Certain markers are naturally placed in the World so that we take a pause and reflect on what we have done and what is still needed to do.  The plants, which were just budding a mere 6 weeks ago, are in full bloom, and Nature is reminding us that Fall will be here in 3 months, and the changes we will be going through once again to ready ourselves for the cooler evenings going into Winter. Right now, the frost that clings to your windshield seems far away, but for me, there is this one day in early July when the Sun changes, and it was so hard to notice it on the West Coast, but here in Massachusetts, it happens overnight. There will be one morning that I am sitting at my computer and the light will have changed on my office wall and I know that Summer, even though it will be July, has begun to fade. At this point, we have to realize what has been done and what is needed to complete before the end of 2021.
* * * Tarot by Jacqueline News * * *
Please check the calendar once again after June 16th to see the new Summer schedule for you to book in your readings. I have a New Client Special, so tell your friends to get a one hour Tarot reading on Sunday at a special offering price of $30.00 (a one time special). See more about it here:
The Mid-Year Prosperity Experiment Month Long Candle Burning Service will begin on the New Moon of July 10th 2021. The information has been posted and here is the link for you:
2021 Mid-Year Prosperity Experiment Month-Long Candle Service begins July 10th!
I am now doing candle burning services as June 13th and if you need a candle burning service for your special intentions, order them here:
Candle Burning Services | Setting of Lights | Ritual Candle Spell Services
UPCOMING! 
Birthday Week Special! – All quick question and answers readings at 1-877-675-2254 are $1.99/minute on the week of July 4 – 10th.
Lion's Gate Candle Service – August 8, 2021 – more about this soon!
* * * Lucky 13 Clover Spiritual Supply News * * *
We are resuming blending oils and making custom spell kits as we have returned. Please look for notifications on the Home Page of https://www.lucky13clover.com
 * * * Free Candle Spells News * * *
The always popular website for research and information, Free Candle Spells is a great website to save in your device when you need a quick reference for information. Over 12 years of blog posts for spells, herbs, candles, events, feast days and more is waiting for you at https://www.free-candle-spells.com