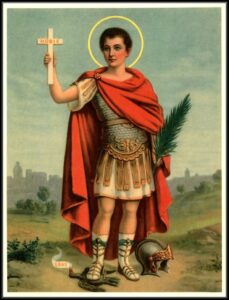 Yesterday, April 19th, was the feast day of Saint Expedite, Patron Saint of Procrastination. How fitting.
Earlier in the year, I had posted a celebration altar ritual for him to be set on his day, but the scourge that is World is facing cancelled those plans. Now I can understand how little children, and teens graduating are feeling about the cancellation of their special day. Think of the weddings being cancelled. Life being put on hold for awhile.
Talk about how this is real procrastination, I guess. This pause I took for the candle ritual and altar ro St. Expedite was my way of pausing to move forward because of hesitancy and doubt.
I will be announcing a new celebration to all things St. Expedite soon, once the guidelines will allow and I can get my candles shipped.
Until then, hope you had a good feast day, Expy. See you soon.