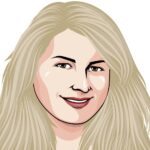 "What a difference a day makes
Twenty-four little hours
Brought the sun and the flowers
Where there used to be rain
My yesterday was blue, dear
Today I'm part of you, dear
My lonely nights are through, dear
Since you said you were mine"
Dinah Washington – "What a Difference a Day Makes" 1959
Today is sunny and windy, nice considering a thunderstorm blew through late last night. It's a Saturday and it is just myself and the Viking King, aka my guy, in the Cape house, which also is known at 'the party house'. COVID-19 has determined that for this year, no family parties of lobster clambakes will happen, like it did on this date last year. No international flights of the younger generation from London and Barcelona. No flights in from Oregon, New Mexico, and Virginia. The Cape house will be quiet this year as the Gen X'ers and Millennials work from their homes, toddlers clamoring over the back of the sofas and invading the Zoom meetings, and we are all self-checking ourselves on who are more suspect to transmitting vs vulnerability issues, and trading shopping and TP score stories as we try to make sense of all of this.
A year ago, the All Saints Candle Chapel was in planning with the concrete floor to be poured in the upcoming weeks. The days were getting warmer, and you could throw the upstairs windows open to cool the house all day. Last year, the timeline was set for summer projects as teaching was winding down for the upcoming summer, as teachers are less likely to take a day off when there are finals and graduating Seniors grades to be entered for their diploma.
Today, I take stock of what I have accomplished in the past year. This should be a practice for me everyday, but now time slips away into one long day, interrupted by meals, and sleep.  That "laundry list" of things to do is still here, with some editing, but never enough items with a line drawn through it, as the energy and efforts applied were thwarted with long-distance FaceTime calls, Amazon deliveries, COVID-19 and sleep. Again, sleep for me is a way to mark the hours of waiting for life to begin again. But one consolation prize of this time where we all pause is that for me, I am sharpening my vision for the items on that list; doing the research on roof trusses and videos on how to use a circular saw. Next month, I will go back to my own home in Western Mass and get back on my horse. Saw horse, that is. Construction will continue on the chapel, and it will be finished this year. All thanks to coronavirus.
This is good time for you to take stock in that seemingly endless list of "must do's" and re-evaluate the importance of its' completion in your life now that "La Corona" is here. Does the same thing hold dear to you, or in the bigger scheme of things, does it seem trivial and meaningless? Is it time to use the pandemic as a spark to your box of dynamite to get you going? Have you taken stock in your accomplishments and dreams? How real are they? Coronavirus has changed the perspective of many people, mostly for better, some drastic. How will you write this portion of your history?
If you would like to donate to the final phase of construction of the All Saint Candle Chapel, please use the button below. All those donating will receive a large poster postcard of St. Expedite, Patron Saint of Procrastination, mailed to them in a brown envelope, as a gesture of thanks.

~~~~~~~~~~~~~~~~~~~~~~~~~~~~~~~~~~~