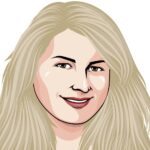 Yes chile! Mercury Retrograde AGAIN! Just when you thought you just got over IT, here comes another Mercury Retrograde starting on June 18 though July 12th, 2020. This time, Mercury comes home to the Universe's mother sign, Cancer, the Crab, and decides to start havoc at home, with your parents, and will probably stick it's planetary finger in the apple pie! What a GLORIOUS 4th we'll have with all the family fireworks Mercury is bound to ignite! The keywords to keep in mind for the next 3 weeks will be Emotional, defensiveness, restoration, repair, and emotional health.
Mercury, the planet of communication, will start the Retrograde period in Gemini, spending two days there (June 18th to 20th) before the Sun moves into the sign of Cancer (June 20th until July 12th). Mercury is Gemini's ruling planet, so the initial confusion with this retrograde will be misunderstanding and a changeable mind (Mercury rules communication and Gemini is an Air sign), then once the Sun moves into the sign of Cancer, all things family are subject to discussion. Just when you thought it was safe to get the family together for barbecue and fireworks on Independence Day, sister and brothers might be hyper-critical of family issues, so keeping the peace will be a priority this year. The United States of America was born in the sign of Cancer (July 4th) so personal freedoms and politics might be subjects of discussion as well. It is best to keep a low profile and don't make any rash decisions about finances or selling or buying a house until late July. Some details might not make it into the escrow papers and may delay the sale or purchase.
This particular retrograde may make one feel as if under attack, and that their beliefs and decisions made are subject to harsh criticism. Your core values will be challenged as well as your feelings of liberty and freedom. Our instinct may be to cover and cocoon, as miscommunication or mixed messages that may occur during this time are likely to have us feeling hurt and defensive. What is most important is to stay focused on the bigger picture.
Many may feel vulnerable and enacting self-protective measures during this time. It may be it hard to open up as sharing our feelings may need to happen in order to help us feel supported and secure. This could mean revisiting a past unresolved conversation, in hopes for a chance at a do-over. in order for this to happen, you might want to retrace your steps to be able to locate a lost connection and restore trust again.
Mercury will go direct (meaning it ends its Retrograde motion) on July 12th, but traditional astrology has taught us to wait at least one more week for any residual imprints of this session to fade away, especially for those making life-changing decisions in matters of love, housing, finances, career, or major purchases that you might regret soon after making the commitment.
~~~~~~~~~~~~~~~~~~~~~~~~~~~~~~~~~~~~~~~~~