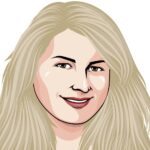 May is the month to honor our Mothers and it will be an awkward one as not only we are social distancing to keep the COVID-19 spread to a minimum, but also most of our mothers are entering in or in the age groups that are most affected by the possibility of the most severe of consequences of catching the coronavirus – death. Most of my readers are over the age of 25, a great number of my clients are closer to my age (born in 1959, you do the math), and like me, might already have had their mothers pass over within the past decade. My article, "When Your Ancestors Come a Callin' " is a good primer and resource article for beginning ancestor work to get "a line" into your blood line relatives who are here to help you if you work with them.
Mother's Day was Sunday, May 10th and this newsletter is a little late but here is a link to a Mother's Day White Candle Memorial Ritual for you to consider to honor Mom and let her know you miss and love her. Click this link: https://free-candle-spells.com/2008/05/11/mothers-day-white-memorial-candle/
We will be experiencing a Mercury Retrograde in June that continues into July, and I will be writing about that in next month's post.
If you did not get the recipe for a spray on hand sanitizer mix that has natural essential oils in it that are antimicrobial, here it is again:
Clean Spray Bottle (can get at Home Depot or any hardware store)
1 bottle 91% (preferred) or 70% rubbing (isopropyl) alcohol*
Spring or distilled water
Any combination of these essential oils:
Rosemary
Eucalyptus
Clove
Cinnamon Bark
Lemon
Lavender
~~~~~~~~~~~~~~~~~~~~~~~~~~~
1.) Pour 1/2 bottle of alcohol into spray bottle
2.) Fill an equal amount of spring or distilled water into spray bottle
3.) Add 10-15 drops of any combination of the natural essential oils listed above.
4.) Cap spray bottle and shake vigorously.
5.) Shake vigorously each time you use (I wash hands with soap first, then spray a fine mist on hands – maybe 2-4 squirts).
Do not use any white drinking alcohol such as vodka, rum, etc. as they do not have the germ killing effect.
~~~~~~~~~~~~~~~~~~~~~~~~~~~~~~
* Tarot by Jacqueline *
Since we are under various stay-at-home/shelter-in-place orders (vary by state), I have set my Summer Reading Schedule which will be in place until Labor Day. There are two different times for the Early Bird Specials (early in the day) and extended hours for my West Coast friends to get a reading in once the Sun has set. I am open for "Pop-In" readings on Sundays, which is a not set schedule but a time that if you text me and I am available, I can do your 30 minute or 1 hour readings immediately or within a short time.
 * Free Candle Spells *
This is a valuable resource for all things spiritual in regards to candles, oils, herbs, religious dates, holidays, seasons, Saints, Angels, rituals and more! Visit this site when you are curling up with a good laptop or tablet and study all the insight for over 12 years now. Visit https://www.free-candle-spells.com.
* Lucky 13 Clover Spiritual Supply *
We are suspending shipment of any orders until sometime after June 2020, or whenever the guidelines can allow us to move somewhat freely about, as we are not in town. We will keep you notified of the return of shipping out orders.