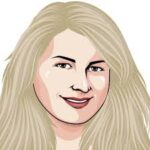 This month with all of the uncertainties and uneasiness, is actually crucial in the process of you developing your most authentic version of YOU. While we are weathering changes that we did not understand would happen and the outcomes that they brought, it is also a time where we can make necessary changes in order to preserve our Future.
This also comes as a personal transformation as well. November brings us the Day of All Souls Day on November 2nd, where we honor those who came before us to lay the groundwork for who we are now, as well as take time to reflect where we are going for our and our family's future. This can be put into action by voting on November 8th so that not only your voice will be heard, but you stood up for what you believed in.
The poet Ovid wrote,"Dripping water hollows out stone, not through force but through persistence".  The sand on our beaches is formed in a similar way be the force of water tumbling stone until it breaks in finite particles of sand. The decisions you make each day is like a drop of water that creates a vibration on the stone below it, and when the vibrations have shifted the rock molecules within the stone enough, a small crack or hole appears. This hole gets bigger with each and every drop of water as the weight of the water, albeit ever so light, acts like a tiny hammer or drill to create a larger crack or hole, and thus pulverizes the stone into pebbles or makes what we find as 'holey stones', which some cherish as hag stones.
**********************************
* Tarot by Jacqueline *
————————————————-
The Winter reading schedule is posted online and the return of the Early Bird Reading Special now that I have returned from travels. Candle Burning Services have also resumed.
**********************************
* Free Candle Spells * 
————————————————
A great website to read and study when you need information on spellwork and product information. With almost 700 posts ranging from candles to herbs, rituals to feast days, Free Candle Spells continues to inform and guide those who want to learn about the magical qualities of products and methods. Visit the site at https://www.free-candle-spells.com
**********************************
 *Lucky 13 Clover Spiritual Supply *
————————————————-
Look forward to new products on the website at www.lucky13clover.com.