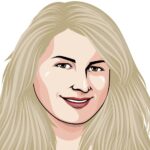 Tom Brady, please call. Seriously. It's about the jersey.
Let me make this legally binding statement: I was not at NRG Stadium on February 5, 2017. I do not know anyone affiliated with NRG, the Atlanta Falcons, or anyone named Roger – well, except that boy in high school from Washington High across the tracks. The only other Rogers that I know are Roger Moore and Roger Rabbit. Neither of whom I have had a teenage girl crush on.
If you, the reader, do not know, Tom Brady's jersey was stolen out of his bag in his locker at NRG stadium on Super Bowl Sunday night right after he changed into his Super Bowl Championship tee shirt. Tom had briefly visited the locker room and then returned to the field to receive the MVP Player award and face the news reporters and Roger Goodell. A YouTube video shows two security-type personnel in suit jackets talking with Tom as he explains that he placed his jersey that he wore for the historic Super Bowl LI comeback win and the first Super Bowl that went into overtime into his bag. In the video, he jokes about the possibility of it being offered for sale on e-bay, an online selling website.
However, consider this – what if someone absconded with the jersey for yet another reason?
Those who practice an African American folkloric system of magic called hoodoo or conjure, would see this as a possible way to jinx Tom and/or the Patriots from future wins. The jersey contains one of the most powerful things that could make or break the effectiveness of a spell – his sweat. The use of a person's DNA – whether it is gleaned from sweat, spit, or any other bodily fluid – politely referred as "personal concerns", is considered the 'go-to' item to collect to boost the efficaciousness of a spell to gain control or to manipulate a person. Other items that are in this category are nail clippings and hair from various areas of the body.
The folkloric magical practice of the Caribbean has historical roots in New England. One of the more famous literary figures was Tituba, a woman from Barbados who was a servant of a Massachusetts family and the subject of accusations of practicing witchcraft in the Salem Witch Trials. Tituba, imprisoned and later released, her life was the subject of various literary works, including The Crucible and even written into the script of American Horror Story: Coven.
New England in itself holds a diverse population who come from areas of the world where indigenous magico-religious practices originate. There are Brazilians in Hyannis, Jamaicans in Dennis Port, Cape Verdeans in Chatham; many come for the fishing industry or the seasonal work that occurs when the population swells for summer vacation. A great number of these cultures also practice a form of hoodoo or voodoo. Whether it is burning brown sugar and garlic skins to lighting a Seven African Powers candle, the folkloric belief systems run deep through generations of kin of those brought over to work on cotton and sugar plantations through the Caribbean and South America.
New England is not the only area where indigenous magic thrives. Atlanta, home of some of the most famous hoodoo supply stores including Miller's Rexall, which was the subject of an album cover for Paul McCartney's "Run Devil Run" album.  Miller's has an extensive line of traditional products in simplistic labels and even simpler explanations of ingredients and directions on how to use.  Then there's Rondo Distributing Company,  open for almost 70 years and a favorite with the African American community, with the same rudimentary spiritual products that have been used since the 1940's.
Now, you are probably still scratching your head (or maybe laughing behind your hand) about the possibility of someone placing a hex, jinx, crossed condition, or curse on you, but consider the very real political scare involving a pubic hair and a can of coke. Google that one and see what comes up. Then there are the numerous reports of 'mysterious envelopes' arriving with powder in them. Yes, if it isn't a toxin, it's probably Goofer Dust or D.U.M.E sachet powder. Someone wants the recipient of said envelope g-o-n-e. Those who know, know.
Tom, if you are reading this, cut all ties with that jersey and do not claim it as yours any longer. After all, another one can be created, and you should consider carrying a mojo hand with a John the Conker root in it. Let me know if I can help you get one made. Lastly, if you see the jersey up for sale in ebay, then you can rest easy that no spirit of ill will and restless confusion has been conjured up for you. We always have next year to work on.