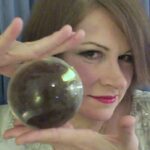 Because of some confusion regarding my services for you that I have experienced recently, I thought it would be good that I detail out a bit more what you can expect from me when you seek a reading or root work services from me. this way, there are no mysteries between us. Enjoy!
1. ) PAYMENT and APPOINTMENTS
It is my practice that I do not set an appointment until my client has paid for a through my site, www.tarotbyjacqueline.com. Pay first, and I will contact you between 4 to 36 hours, depending on day and time factors. Once I have received an order, I will send out a list of available time slots. I am typically booked two to three days out, so it is really rare if you can get a same day consultation, however, sometimes it does happen. Because of my respect for other clients, I take and book clients in their time slots as they respond to me by e-mail. Watch your e-mails frequently, as if you are of the nature to go a few days without logging in, you may miss an opportunity to get your reading done.
I will do emergency root work, but I have to have a consultation with you first. I do time-sensitive root work, but I will have to have a reading with you first
Despite requests, I do not "bump" other clients for an additional charge but if you need an after hours reading (after 6 pm pacific/9 pm eastern) I will read for you for an additional $20.00, pre-paid before booking the time slot. This way, I am compensated for time taken from my family and the lateness of the hour.  The reason I don't take your appointment until after you've paid is that I end up with a bunch of "promised" time slots for clients who end up not paying, cancel at the last minute, and I am in limbo, waiting to work for someone who really may need it – not to mention my own life is "on hold" because of those empty time slots.
2. ) I will send you an e-mail confirmation
Once you've paid for a consultation I will email you with a list of available time slots and I will ask for your telephone number. Please do not e-mail me with a story of what is going on as I want the tarot cards to give you a clear answer without any predisposition made out for them. If you send an e-mail such as," I just paid for a reading and I want to choose my time slot." , I will answer when I can open your order and send out a schedule. I will send you and e-mail with appointment slots in it. Respond to that email and remember to include your phone number, so that you can nab that first open time slot. I will allow you 24 hours to scoop up that time slot before offering it to someone else, so check your e-mails frequently.
3. )  Your Call at Your Appointment Time
Once you have chosen an appointment time, I will call you for your reading Consultations take about 45-50 minutes, with the remaining time spent on any question you have asked or for suggested candle work or root work you may be interested in. Your appointment time  includes a tarot reading and a discussion of your situation as well as determining the best course of magical action. This can include spells I cast on your behalf, or baths I send to you for you to take, or mojo bags, etc. At the end of our call,  I'll have the cost for the candle work or root work suggested. You do not have to make a decision at that time, however, if you want services done after we hang up, you will need to send an e-mail to me with your request. Please do not ask for a quote before your reading, as if you know that you only want a candle burned, you can order that without a call or a reading, however, I cannot guarantee that the work you are prescribing for yourself is accurate for the situation. The responsibility for that will be on you. Pricing is custom and depends on the severity of your case and desired outcome.
4. ) Payment Upfront for Candle and Root Work Services
When I quote you the cost for custom services, I will email the price to you with Paypal Money Request for you to make your payment. I will accept Cash or Money Orders, but you must send it Certified Mail to my address I will provide for you and you must wait until said item gets delivered and Money Order has cleared the bank. This can take up to two calendar weeks. If you choose to pay by PayPal and choose an e-check, services will not be rendered until e-check has cleared – again about two calendar weeks. Once payment has cleared, I may ask for photos or items I ask you to send me. I will provide address to mail these to me.
5. ) Patience as the Work Begins
I tell people, "This isn't Burger King – you can't have it your way and in 30 seconds." They chuckle, but it is true. Anything worth having is worth the wait as the root work does it's 'stuff'. Your rootwork will be done at the best magical timing determined by the phases of the Moon and my expertise. Your job is to relax in the knowing that it is in the hands of  someone who is on your side and stop vexing over each and every detail. The sooner you can get into a mindset of Trust, the faster the root work and candles will work for you. You can email me throughout the process, but do not ask for a daily update, as this is not fair for others wanting work done for them as well. A quick e-mail once or twice a week is sufficient, until the work is done and deliver the final news. Be patient, as I can't guarantee I'll get back to you immediately and it may be a day or so because of other clients' needs.
6. ) Photo Proof is sent by e-mail
I email photos to my clients as proof of the work being completed. I send photos of candles being lit within 24 hours or so so that you can be assured you are not being taken for your money. I can understand that some have been 'taken' by unethical workers, and photo proof of the work being done is one of the ways I validate my services. I then send a photo at the end of the work, so you can see the results. I also send a synopsis of the situation and what you can expect.  I do this so you stop worrying  about your situation and about the magic, and also as proof that the work has been done and that I am an ethical rootworker. Other rootworkers ask you to take their word that the work was done. That's how it works. I operate in one-off, problem based spell casting. I do not work on retainer over extended periods of time. I work on your one spell at a time before working additional candles for you.
If you want root work or other spiritual services done, please contact me at admin(at)tarotbyjacqueline.com