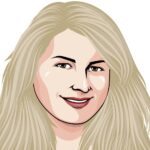 Dear Reader,
Here is an e-mail I had to mail to someone who called and left me an interesting voicemail regarding their last booking and attempted reading, over a year ago. I hope this will illuminate those who have a misunderstanding regarding people who work at their own jobs for a living. Enjoy! – J.
* * * * *
I had a chance to listen to your message you left me and I wanted to clarify a comment you made regarding your last past reading where you booked a time, then did not answer at the time your reading was scheduled, and thus subsequently, your order was partially refunded per the terms and conditions listed on my website in more than one place and in the the e-mail confirmation that you received just like this one you received today.
Please let me take a few moments to help you help me help you understand why I have this policy. In years past, people would book a time, not answer the phone or arrive at my home at the proper time, then would get upset at me for not doing their reading. Why? Because it is their lack of respecting time that forces me to do so. I keep my appointments prompt – and – because on yet another hand – I do a longer-than-one-hour-reading, in the event someone 'claims' their reading was not one hour.
Perhaps the illusion is that I sit at my computer all day and wait for people to call. This can be far from the truth. My doctors and my dentist expect me to be on time – even early – despite their being 'late' to see me. But, because it is my health, I put up with it, to a point, then I ask for my co-pay back. Your time is as precious to you as my time is to me, so I do everything in my power to be on time, as I expect the client getting a reading would do. Some people, however, do not honor that mutual understanding.
In your case, with your last booking over a year ago, you received the very same e-mail (like the one below) for your reading, and I called more than once and then I cancelled the reading and gave a portion of your money back. This is a policy I have been doing for many years. Again, I respect the fact that you rearranged your day to get a reading with me, and because of your efforts to do so, I call right on time.
Hopefully, this clarifies my policy for you. If you have any additional questions, we can discuss over the phone tonight.